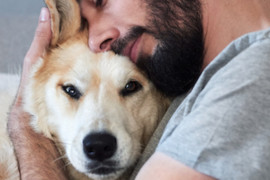 Stress Free Pets Clinic Accreditation Package XL (21-40 staff members)
Speaker:
Barbara SchöningJacqui LeyKaren HigginbottomKatrina WardKersti SekselKevin J McPeakeLouise GinmanSerena DeanTrepheena HunterValerie Dramard
from 1
A$ 3,245,-
(incl. tax)
Description
All staff's individual certification are included. 'Clinic accreditation starts when >50%, of your team are certified.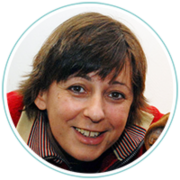 Dr Barbara Schöning
Dr.med.vet. MSc, PhD Fachtierärztin für Verhaltenskunde und Tierschutz
Dr Schöning studied veterinary medicine in Berlin and later acquired an MSc in "Companion Animal Behaviour Counselling" at the University of Southampton: She wrote her PhD on 'Aggression behaviour in dogs' at the University of Bristol. Barbara is a currently Chairwoman of the Society for Animal Behaviour Medicine and Therapy (GTVMT) and President of the European Society for Clinical Veterinary Ethology (ESVCE). She has authored numerous books and articles on pet behaviour, training and behavioural problems.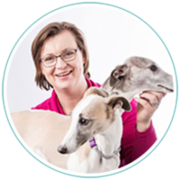 Dr Jacqui Ley
BVSc(Hons) PhD DipECAWBM FANZCVS Registered Specialist in Veterinary Behaviour
Jacqui graduated from the University of Melbourne in 1995 and worked in companion animal practice in metropolitan Melbourne. She obtained her membership to the Veterinary Behaviour Chapter of the ANZCVS in 2000 and completed her PhD, through Monash University, describing a model and building a questionnaire for assessing canine personality. In 2011 she became a diplomat of the European College of Animal Welfare and Behavioural Medicine - one of two people to hold this qualification in Australia. Jacqui was awarded a Fellowship to the ANZCVS in the Chapter of Veterinary Behaviour at Science Week 2013.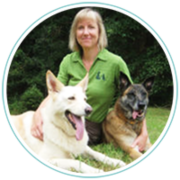 Dr Karen Higginbottom
PhD
Karen has always loved animals and been fascinated by their behaviour, having owned numerous dogs, cats, horses, goats, sheep, rabbits, ducks, geese and chickens. She obtained her PhD in wildlife behaviour at the University of New England in 1992. After 17 years working as a university lecturer and researcher in wildlife behaviour and management, she wanted to work in a more "hands on" capacity with animals and people.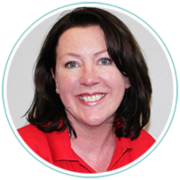 Dr Katrina Ward
BVSc MANZCVS (Veterinary Behaviour) BMA
Katrina has worked as a veterinarian in Australia and England for 20 years, with all types of animals. Since studying behavioural medicine and focusing on the mental welfare of her patients, she has acquired Membership to the Australia and New Zealand College of Veterinary Scientists. She is a Chartered Member of the Australian Veterinary Association, member of the International Society of Anthrozoology and Past President of the Australian Veterinary Behaviour Interest Group. She has also been appointed to the Special Council of the Pet Professional Guild Australia. Katrina's passion is about helping to keep pet and their people together; harmoniously and kindly and to ensure the welfare of all species is respected.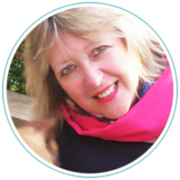 Dr Kersti Seksel
BVSc MRCVS MA FACVSc DACVB DECAWBM
Kersti graduated in Veterinary Science from Sydney University. She has a BA in Behavioural Sciences with a major in psychology as well as a Master of Arts (Hons). She is a Fellow of the Australian College of Veterinary Scientists in Animal Behaviour, a Diplomate of the American College of Veterinary Behaviorists and a Diplomate of the European College of Animal Welfare and Behavioural Medicine.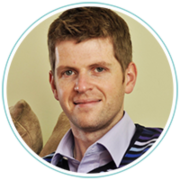 Dr Kevin J McPeake
BVMS PGDip (CABC) MRCVS
Kevin McPeake qualified as a vet from the University of Glasgow in 2005 and completed a Postgraduate Diploma in Companion Animal Behaviour Counselling from the University of Southampton University in 2011. Since graduating as a vet Kevin has worked in various first opinion small animal practices throughout the UK as well as starting and running a canine and feline behaviour referral service (home visit based) in the North East of Scotland for 3 years. In 2014, Kevin joined the Animal Behaviour Clinic at the University of Lincoln, where he sees canine and feline behaviour referrals at the clinic and is working towards his European specialism in Veterinary Behavioural Medicine.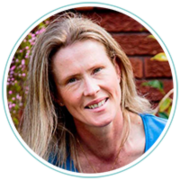 Louise Ginman
Delta accredited CGC instructor and dog behavioural trainer
Louise has worked in the animal care industry for over 20 years. Her experience ranges from horse care, veterinary nursing & since 1994 as a zookeeper at Taronga Zoo. In the role of Unit Supervisor of Carnivores, Louise has been instrumental in furthering the field of carnivore husbandry, management and training in Australasia. Louise is a highly experienced trainer who has trained lions and tigers through to Meerkats and Otters. Her experience with dogs both domestic and exotic spans over 20 years.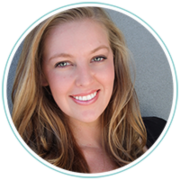 Serena Dean
BAppSc (VTM), CIV VN;TAE, MBA
Serena has been in the industry for 18 years holding positions as a senior Veterinary Nurse in both emergency and general practice before moving into education, training and leadership and management. As someone who loves to think and dream big, her passion for animal behaviour saw her conceptualise, create and successfully implement The Best Behaviour Program for Greencross Limited. An advocate for the industry Serena is a content contributor, speaker and guest lecturer for multiple platforms including the VNCA and The University of Queensland, along with being a member of the editorial board for the Australian Veterinary Nurses Journal. Serena is currently the Managing Director of Stress free Pets, an animal handling education program and certification for Veterinarians and Vet Nurses. She holds a MBA, Bachelor of Applied Science in Veterinary Technology & Management, Certificate IV in Veterinary Nursing, Certificate IV in Training and Assessment and is a professional member of the Society of Veterinary Behaviour Technicians (USA).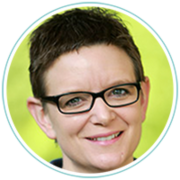 Dr Trepheena Hunter
Veterinary Specialist in Animal Behaviour, Diplomate, American College of Veterinary Behaviorists, BAgSc (hons), MAgSc, BVSc (hons), MANZCVS (Veterinary Behaviour), DACVB,
Trepheena graduated as a veterinarian in 2004. She worked in general practice (mixed and small animal practice) and then in behavioural practice. She gained Membership in Veterinary Behaviour in 2012 and has undertaken a specialist training and is a Diplomate of the American College of Veterinary Behaviorists and a registered Specialist in Animal Behaviour. Trepheena has a strong passion for working with shelter and rescue dogs and cats to support their mental health and wellbeing in the shelter and in their new home. She enjoys working closely with owners to treat and manage behaviour problems in pets, such as fear, anxiety and aggression.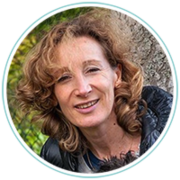 Dr Valérie Dramard
DMV, DIE de Vétérinaire Comportementaliste, DU de psychobiologie
Dr. Valérie Dramard graduated from the École Nationale Vétérinaire de Maisons Alfort in 1991. After a few years of practice in canine veterinary clinics in the Paris region, she specialized in behavioural medicine for dogs and cats. She obtained her Diplôme Inter Ecoles in Behavioural Veterinary Science in 1998 and her Diplôme universitaire in Behavioural Psychobiology from the University of Lyon in 2001. She practices in Lyon where she opened the first veterinary practice exclusively dedicated to dog and cat behaviour in 2001.
You might also be interested in